Dream Factory Conference 2018: Women and Money
Thursday, May 10, 2018 -Friday, May 11, 2018
Money is one of the most stressful things. Ignorance is bliss, or is it?
Come to the Dream Factory Conference 2018: Women and Money to create the mindset and knowledge for an empowering relationship with money. Thursday, May 10, 5:30-9:30pm and Friday, May 11, 9:30-2:30pm–Overnight option available.
Silent Auction for Pan Mass Challenge. Support cancer research at Dana Farber Cancer Research Center.
On Thursday night, Thursday, May 10, 5:30-9:30pm, Keynote Speaker, Lora Fickett, CPA, MBA is a Certified Financial Stress Reduction® Coach.  She uses her background in accounting, business administration, and sales to coach her clients to success! Lora possesses over 20 years of professional experience and has been called "The Money Motivator" in her keynote speeches.  She will speak about, "Taking the Stress out of Money."
Stay Overnight and create a retreat for yourself. Accommodations are at: The Walker Center.
Join us on Friday, May 11, 9:30am-2:30pm for educational workshops on money management. Learn from financial planners, a banker, bookkeepers, and business coach.  Leave with a great mindset and new knowledge for getting into action.
Speakers include:

Wendy Pyne, ChFC®, RFC®, Talk: New Generation Retirement
Samantha Steer, Financial Planner, Talk: Financial Planning Through Transitions; Marriage and Divorce
Betsy Madison and Anna Chichinov, Talk: Bookkeeping for Small Business
Nancy Cantor, Business Development Coach, Talk: Get Paid for What You Love
Banker and Estate Planner
The United Parish of Auburndale
64 Hancock St
Newton, MA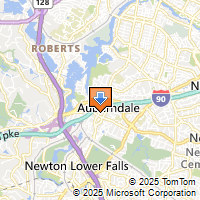 Driving Directions
Overnight is at the Walker Center on Hancock St, Newton
Nancy Cantor
The Dream Factory Community
774-248-4593
nancy@cantorconsulting.com